"Thanks to HYPOXI I got my self-confidence back"
[headline]
Marlen Günther (37), Germany.
"I am totally happy to have got to know the HYPOXI systems which helped me to become the person I am today.
Before that I was able to improve my figure through dietary programs and hard circuit training. However, I mostly lost weight only at the upper body. A targeted fat burning at belly, buttocks and thighs was impossible. In addition, I constantly had to force myself for 3 long years to go to the gym three times a week for a 2 hour-workout in order to maintain a slight success.
Still, I didn't always feel vital; at times my metabolism and my hormones went crazy! Constantly mortified was no fun at all. By losing weight my skin lost tightness and I suffered from blemished facial skin. I felt stressed and unattractive.
Only by chance I got to know and love HYPOXI. Only a 3 months training – Just half an hour, 2-3 times a week, to some extent a "wellness" training – brilliant! Finally my metabolism was regulated in a gentle, natural way. Certain parts of the body which before always felt cold became well supplied with blood and feel warm now. I lost circumference at the desired areas and my acid-based balance is now functioning normally. It felt like getting rid of a heavy burden.
Health and quality of life is exactly what we all are longing for and with HYPOXI it works, targeted and long lasting."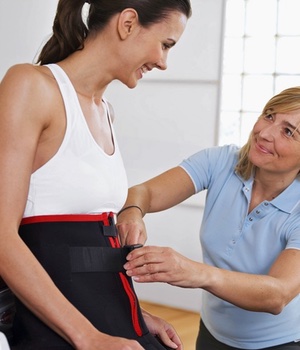 Sign up for your free and non-binding HYPOXI test training!
Experience for "real" how HYPOXI can help you to improve your body feeling  – just book your free training today at an authorised partner close to you.
This is what you get with a free HYPOXI test training:
* Introduction to the HYPOXI-Method and the advantages
* Individual consulting interview with body analysis
* One session trial with a recommended HYPOXI device