Take the first step to a new body sensation – the first training at an authorized HYPOXI-Studio is completely free and without obligation!
With HYPOXI you target body areas which you want to change. The training is individually tailored to your needs – the certified HYPOXI-Coaches take care of that.
Of course you won't achieve your personal goals right after the first training session – but success stories such as this of Nicole Hofmann show that this first step into an authorized HYPOXI-Studio could be the right decision for you too.
You only trust your own impressions? Perfect! Then sign up for your HYPOXI test training today and give the targeted method for a beautiful figure a try!
This is what you get with a free HYPOXI test training:
* Introduction to the HYPOXI-Method and the advantages
* Individual consulting interview with body analysis
* One session trial with a recommended HYPOXI device
Do you want to recommend HYPOXI to your friends, family and co-workers? Please use the share buttons below – thanks a lot!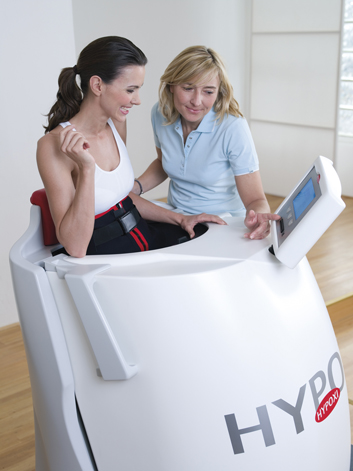 Join the NEWSLETTER for free!
Receive the latest information on the subject targeted body shaping with the HYPOXI-Method as well as news and highlights from the world of HYPOXI at regular intervals.
Contact us NOW for a free test training  – our closest HYPOXI partner will contact you at your preferred time and communication channel!