HYPOXI-Studios in Germany, Austria and Switzerland reopened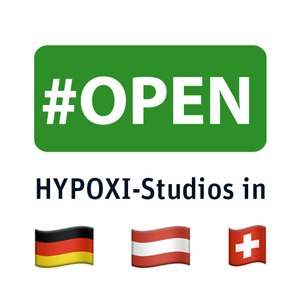 Dear customers, HYPOXI-Fans!
Due to the current situation in connection with the spread of the Corona virus (COVID-19), business operations in many HYPOXI-Studios worldwide are or were temporarily suspended. In the current rapidly changing environment, the safety and well-being of our customers and employees must be our first priority. This temporary suspension is intended to contribute to global efforts by governments to mitigate the effects of the proliferation of COVID-19.
We are pleased to inform you that ALL authorised HYPOXI-Studios in GERMANY, AUSTRIA and SWITZERLAND have opened for you again!
Of course, in close consultation with the authorities, all studios have prepared themselves for the reopening with appropriate health concepts and meet all hygiene standards.
Stay healthy!
Your HYPOXI-Team
Corporate Communications
Peter Indinger
Tel.: +43 662 62983018
E-Mail: p.indinger@hypoxi.com
HYPOXI Produktions- und Vertriebs GmbH
Wildenhag 88
4881 Straß im Attergau
Austria