Join the business newsletter for free
Join the BUSINESS NEWSLETTER  for free!
Receive the latest information on the subject targeted body shaping with the HYPOXI-Method as well as news and highlights from the world of HYPOXI at regular intervals.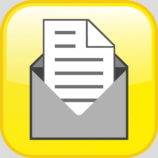 To join the business newsletter please enter your email address, the characters you see in the picutre and click "Subscribe".
You may unsubscribe via the link found at the bottom of every newsletter.
By clicking on the confirmation link you agree to the processing of the entered data for the purpose of sending an e-mail newsletter by HYPOXI Produktions- und Vertriebs GmbH, Wildenhag 88, 4881 Straß im Attergau, Austria, office@hypoxi.com.
As soon as you have subscribed to the newsletter, we will send you a confirmation e-mail with a link to confirm the registration.
There is no obligation to give consent. Failure to give consent merely results in not receiving any information.
No data transfer to other recipients.
In principle you have the rights to information, amendment, deletion, restriction, data portability, revocation and contradiction. If you believe that the processing of your data violates the data protection law or otherwise your data protection claims have been violated somehow, you can complain to the supervisory authority. In Austria, this is the data protection authority.