The HYPOXI-Methode: Studies

Confirmed by scientists: it does work!
A study by the Medical Prevention Centre of Hamburg (MPCH) has officially confirmed the effectiveness of HYPOXI. Over a four week period, Professor and Doctor Christoph M. Bamberger, Head of the MPCH, examined the HYPOXI-Method with his team to test it's overall effectiveness when directly compared with conventional training. Does HYPOXI increase fat burning in problem areas with the application of alternating negative and positive pressure? The answer was clear and the results were significant.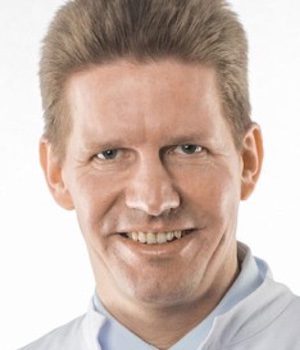 Prof. Dr. med. Christoph M. Bamberger
"The reduction of energy input and the increase of energy consumption through physical activity are the basis of weight reduction and weight control. Up until now, it could not be proven that any method systematically and preferentially reduced body fat in specific body areas", explains Prof. Dr. Bamberger at the beginning of the scientific study.
20 women and 16 men were divided into two groups. Half of the women completed a half-hour training course on a conventional bicycle ergometer or treadmill three times a week.
The female HYPOXI group completed their training on the Trainer S120 which was developed specifically for the problem areas from the waist down. The men, concentrating on the problem areas of the abdomen and hips, were also divided into two groups. One group completed their training on a conventional treadmill while the HYPOXI group did their training on the Vacunaut and the specifically designed Pressure Suit. The Vacunaut increases the blood circulation directly to the abdomen area.
All participants in the study adhered to HYPOXI's recommended nutritional guidelines and therefore shared the same experience. After one month the measurements of all participants were taken – and the HYPOXI group was the happiest! Both the men and the women in the HYPOXI group showed significantly better results in the problem areas. These women lost on average 13.1 cms around their hips, buttocks and upper thighs, while those in the control group lost only 4.8 cms. Among the men, the problem areas of the stomach and hips were in the spotlight. Here the HYPOXI group scored an average circumferential loss of 9.4 cms while again the control group shed only 2.9 cms.
"The assumption that the HYPOXI-Method can be used to target body loss in the problem areas has been clearly confirmed by our study," says Prof. Bamberger.
Results after four weeks
Hips, buttocks and thighs measured on female probands.
Study focused on men's stomach and hips.