Slim down for the party season

No matter what you call it: New Year's Eve, Valentine's Day, Mardi Gras or any formal Black & White Party – there are many names for the upcoming new year's social events. The perfect outfit is essential for a fabulous party night. Finally, you can show off with that little black dress, your brand new suit, the funny costume, or your favourite cocktail dress!
But, is your figure ready for the Party?
If you don't want your zipper to get stuck when trying on your favourite party outfit, you have to take a good look in the mirror. You need help – now and fast. That's where the HYPOXI-Method comes in. Without strenuous efforts and starvation, it will help you reach your dream figure in a short time.
With HYPOXI you steal the show!
The HYPOXI-Method combines moderate cardio exercise with innovative vacuum and pressure therapy. This accelerates fat reduction in problem areas such as stomach, hips, buttocks and thighs. At the same time your skin is toned and firmed. You will be amazed at how quickly this happens.
For optimal success, your personal HYPOXI-Coach provides healthy, personalized nutritional guidelines, which are completely starvation free.
A perfect figure in your favourite dress: with HYPOXI it works!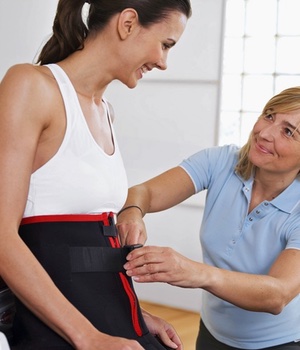 Ready to party? Sign up for your free and non-binding HYPOXI test training!
Experience for "real" how HYPOXI can help you to improve your body feeling  – just book your free training today at an authorised partner close to you.
This is what you get with a free HYPOXI test training:
* Introduction to the HYPOXI-Method and the advantages
* Individual consulting interview with body analysis
* One session trial with a recommended HYPOXI device