Welcome – become a HYPOXI-Partner!
Your way to your own HYPOXI-Studio starts now!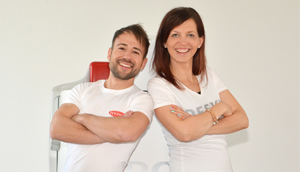 "Many years ago my wife Tina got to know HYPOXI as a client herself. Very soon after, she expressed the wish to run her own HYPOXI-Studio. At this time, I myself had just finished my management studies. Because of the terrific results my wife achieved with HYPOXI I was easily convinced to have our own HYPOXI business."
Kirk Israel, Bayreuth, Germany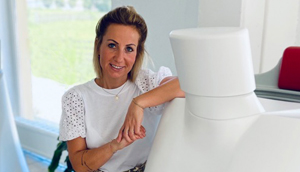 "I met HYPOXI through a friend who's already an enthusiastic HYPOXI customer. The result convinced me. From that moment, I wanted to show all women how unique HYPOXI is."
Rebecca Pfanzelter, Imst, Austria
You want to learn more about the way to your own HYPOXI-Studio?
No matter if you already operate a business successfully or if you intend a self-employment…
HYPOXI does have the optimal solution for you:
Please feel free to contact us by phone under +43 7667 21515 or by e-mail office@hypoxi.com. We look forward to support you.
HYPOXI supports its business partners throughout the whole business process; from the creation of a studio to the successful implementation in the market. Through our years of experience we are able to offer exactly what is needed by founders: security, sustainability and an advantage in the market place.
Become a market leader in the field of targeted body shaping and accompany women and men on the way to their desired body shape with the unique HYPOXI-Method.
Contact adress
HYPOXI Produktions- und Vertriebs GmbH
Wildenhag 88
4881 Straß im Attergau
Austria
Tel. +43 7667 21515
office@hypoxi.com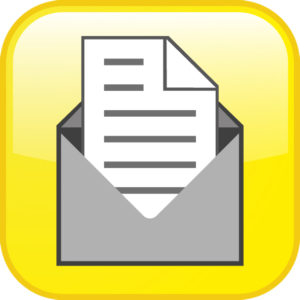 Join the BUSINESS NEWSLETTER for free!
Receive the latest information on the subject targeted body shaping with the HYPOXI-Method as well as news and highlights from the world of HYPOXI at regular intervals.
To join the business newsletter click here >>>
Contact form
Yes, I am interested in opening my own HYPOXI-Studio, please send me more information.