A new HYPOXI location at lake Zicksee in Austria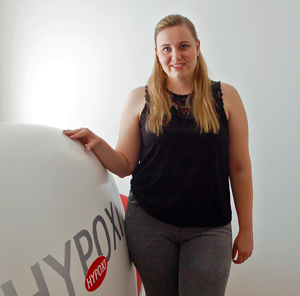 [headline]
Once again, HYPOXI is drawn to the lakes. Anna Summer opens her HYPOXI-Studio in St. Andrä am Zicksee.
Ms. Summer is a trained beautician and successful HYPOXI-Customer who has come to know and love the HYPOXI-Method. The desire to change her career quickly gave her the idea of opening her own HYPOXI-Studio. The studio has a very pleasant atmosphere, in which women and men are very welcome.
Ms. Summer was trained by our Master-Trainer Yvonne Koch. In addition to the classic HYPOXI-Figure shaping, Ms. Summer would also like to devote herself to women who suffer from Lipoedema. Apart from training as an HYPOXI-Coach, she has completed the training on the HYPOXI-Method accompanying measures for Lipoedema suffers.
We are happy that the HYPOXI-Method is now offered in St. Andrä am Zicksee and we wish Anna Summer every success.
Corporate Communications
Peter Indinger
Tel.: +43 7667 2151518
E-Mail: p.indinger@hypoxi.com
HYPOXI Produktions- und Vertriebs GmbH
Wildenhag 88
4881 Straß im Attergau
Austria