A new HYPOXI location in Darmstadt, Germany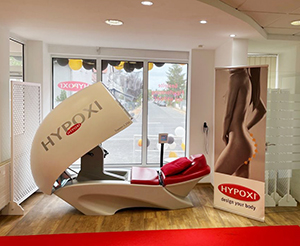 Targeted figure shaping and cosmetics in a sophisticated ambience
The HYPOXI-Studio Darmstadt has been open on the premises of HUNCA cosmetics since September 25th, 2021.
Master-Trainer Yvonne Koch trained Ayse Hunca, owner of the studio, and her team to offer the classic HYPOXI intensive and maintenance programs.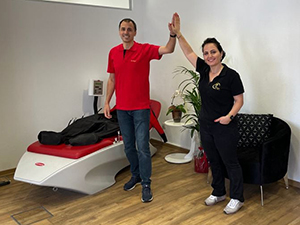 Face and body treatments, for example, hydra facial, anti-ageing, micro needling, permanent makeup, microblading, permanent hair removal, waxing, and much more, can be used in a high-quality ambience.
In addition, the entire program is supplemented by an EMS training system of the latest generation.
We are happy that the HYPOXI-Method is now offered in Darmstadt, and we wish Ayse Hunca every success.
Corporate Communications
Peter Indinger
Tel.: +43 7667 2151518
E-Mail: p.indinger@hypoxi.com
HYPOXI Produktions- und Vertriebs GmbH
Wildenhag 88
4881 Straß im Attergau
Österreich