A new HYPOXI location in Lindau, Lake Constance, Germany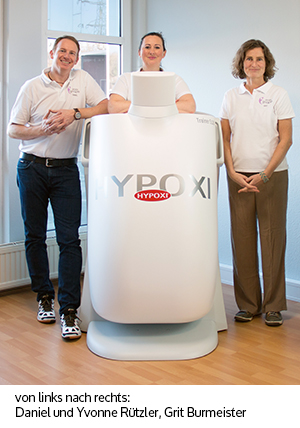 [headline]
The HYPOXI-Studio Lindau has been open since February 2022.
"My name is Daniel Rützler. I have been working in the body forming industry with my wife Yvonne for two years. We wanted to expand our offer because we have received a lot of positive feedback about HYPOXI from our environment. So we decided to open a new HYPOXI-Studio in Lindau."
The team was educated by Master Trainer Yvonne Koch, to offer the HYPOXI-Training for those who suffer from Lipoedema alongside the HYPOXI Intensive and follow up programs.
Together with Yvonne and Daniel Rützler we are pleased that there is now also the possibility to use the HYPOXI-Method in the region of the beautiful Lake Constance.
Corporate Communications
Peter Indinger
Tel.: +43 662 62983018
E-Mail: p.indinger@hypoxi.com
HYPOXI Produktions- und Vertriebs GmbH
Wildenhag 88
4881 Straß im Attergau
Österreich