A new HYPOXI location in St. Pauls (Eppan), Italy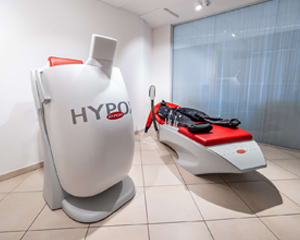 Targeted figure shaping and cosmetics in a sophisticated ambience
Since mid-March 2023, the HYPOXI-Studio has been open in the premises of LE CLOU Cosmetic.
Claudia Hofer, owner of the studio, and her team were trained by Master Trainer Yvonne Koch to offer the classic HYPOXI intensive and maintenance programmes.
An added value for every customer is the possibility, in addition to the targeted figure shaping with the HYPOXI-Method, to take advantage of the wide and proven range of LE CLOU cosmetics.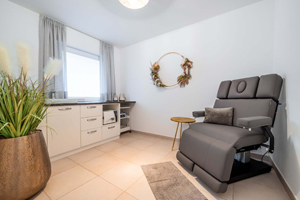 Facial treatments, massages, manicures, pedicures, depilation, eyelash extensions and much more can be enjoyed in a sophisticated atmosphere.
We are happy that the HYPOXI-Method is now offered in St. Pauls/Eppan and we wish Claudia Hofer every success.
Corporate Communications
Peter Indinger
Tel.: +43 7667 2151518
E-Mail: p.indinger@hypoxi.com
HYPOXI Produktions- und Vertriebs GmbH
Wildenhag 88
4881 Straß im Attergau
Österreich