HYPOXI is pleased to announce a new location in Stuttgart, Germany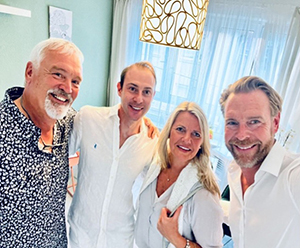 Efficient and sustainable to a beautiful figure with HYPOXI now also in Stuttgart
At a pre-opening celebration, FormYourBody GmbH presented "HYPOXI" as a proven method for targeted fat loss without dieting mania.
The Stuttgart beauty expert Dr Nico Leibinger and his business partner, graduate business economist Achim Niess, invited loyal customers and many new guests to the newly designed premises at Augsburgerstr. 627, in Stuttgart on Thursday, 29 June 2023.
This was an excellent opportunity to introduce this unique method for perfecting the body.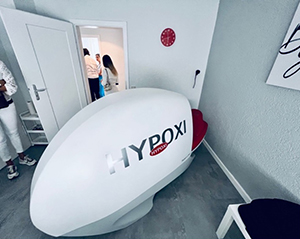 The HYPOXI team Stuttgart firmly believes that there is a suitable solution for everyone to feel good in their own body and to discover their beauty.
FormYourBody offers HYPOXI and classic beauty methods as well as other non-invasive treatments with the innovative medical device Emsculpt Neo.
Corporate Communications
Peter Indinger
Tel.: +43 7667 2151518
E-Mail: p.indinger@hypoxi.com
HYPOXI Produktions- und Vertriebs GmbH
Wildenhag 88
4881 Straß im Attergau
Österreich