Dare to free your legs
Sign up now and win 1 month HYPOXI Intensive Program with the HYPOXI action "Dare to free your legs".*
Beautiful legs with HYPOXI – The stage is Set to Show off Your Legs!
Would you like to put your legs in line with the fashion scene? But you lack the confidence to wear that mini-skirt or shorts? Then it is high time to get your legs in shape with HYPOXI! The way to achieve beautifully shaped legs is neither strenuous nor very long. The HYPOXI-Method combines moderate cardio exercise with innovative vacuum and pressure therapy. This accelerates fat reduction in problem areas such as buttocks and thighs. At the same time your skin is toned and firmed. You will be amazed at how quickly this happens. The result is toned and slimmer legs, which will flatter not only your mini skirt.
Sign up for your free HYPOXI test training today and give the targeted method for a beautiful body a try!
This is what you get with a free HYPOXI test training:
* Introduction to the HYPOXI-Method and the advantages
* Individual consulting interview with body analysis
* One session trial with a recommended HYPOXI device
Send the form NOW!
* Start between 03.04. and 25.05.2018 for the HYPOXI action "Dare to free your legs!" and you are automatically entered in the raffle of 1 month HYPOXI Intensive Program!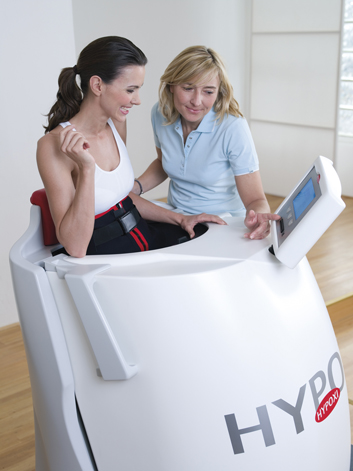 * This offer is only available in Austria, Germany and Switzerland.

Join the NEWSLETTER for free!
Receive the latest information on the subject targeted body shaping with the HYPOXI-Method as well as news and highlights from the world of HYPOXI at regular intervals.
Contact us NOW for a free test training  – our closest HYPOXI partner will contact you at your preferred time and communication channel!
Do you want to recommend HYPOXI to your friends, family and co-workers? Please use the share buttons below – thanks a lot!