New in Ras Al Khaimah: the first authorised HYPOXI-Studio – Ladies Only!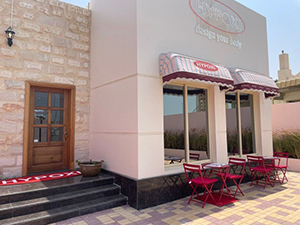 On August 25th, 2023, the first HYPOXI-Ladies-Studio Ras Al Khaimah opened its doors.
Owner Juliane Knips, an enthusiastic user for a long time, has known the HYPOXI-Method for 20 years and has fulfilled her long-awaited dream of opening her own HYPOXI-Studio. With a "Ladies Only" studio, she is bringing the unique HYPOXI-Method to Ras Al Khaimah for the first time.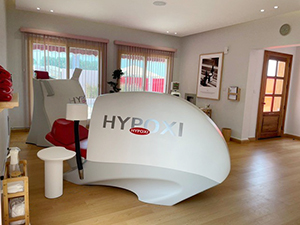 She deliberately did without TV screens in the studio to create a natural, feel-good oasis where you can enjoy healthy tea or infused water in conversation with like-minded people or learn about the latest fashion and health trends while reading one of the international vintage magazines.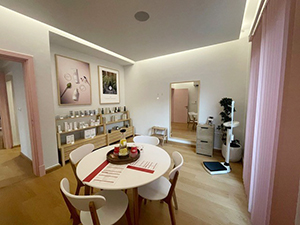 In addition to targeted figure shaping with the HYPOXI-Method, Juliane Knips exclusively offers cosmetic products from the German brand 'BABOR' in her studio.
Babor has been setting standards in medical skin care since 1956 and places the highest value on sustainability and professionalism. Babor is known for highly effective and individual solutions for every skin type and is recommended by dermatological experts worldwide!
The perfect combination to HYPOXI-Training.
Corporate Communications
Peter Indinger
Tel.: +43 7667 2151518
E-Mail: p.indinger@hypoxi.com
HYPOXI Produktions- und Vertriebs GmbH
Wildenhag 88
4881 Straß im Attergau
Österreich