"Successful at the 2nd attempt too"
[headline]
Nicole Hofmann (25), Germany.
Nicole Hofmann suffers from lipoedema and tells about her figure shaping success: At the age of 23 I was very unsatisfied with my figure. I gained more and more circumference, especially at the buttocks, in the area of the "saddle bag phenomenon", the thighs and knees. My cellulite bothered me too. I was very unhappy.
Then a friend of mine recommended HYPOXI. After a short google search I found the HYPOXI-Studio in Reiskirchen. First I searched the net for information. Then I thought, an informational visit in connection with a test training can't be bad. So I made an appointment.
In 12 weeks I had reduced my weight with the change in diet and the treatments from 9.5 kg down to 65.5 kg and lost an incredible 80.5 cm in total from my problem zones and reduced my dress size from 42 (EU-size) to 38. My cellulite clearly improved. During this time a doctor attested that I had a condition called lipoedema.
After reaching my target I wanted to know what I should do next. So I booked a " maintenance program" for 12 months. This is superb! One treatment per week and again a motivation to eat properly. I retained my weight and dress size, plus the cellulite kept improving.
After the 12 months, I treated myself to a HYPOXI-free period of 5 month. My sweet tooth was soon back and I celebrated a lot. During this time I gained 4 kg and so reached 69.6 kg. My dress size approached again in the direction of 40. So I said to myself: "Off you go again to HYPOXI".
So I started for a second time. Within 6 weeks I had lost once again 2.1kg. At 67.5 kg I was back again close to my desired weight and my clothes size 38 fitted again. Now I'll treat myself to another 2 months of HYPOXI intensive – maybe even more success this time. Anyway, I'm already a happy person again.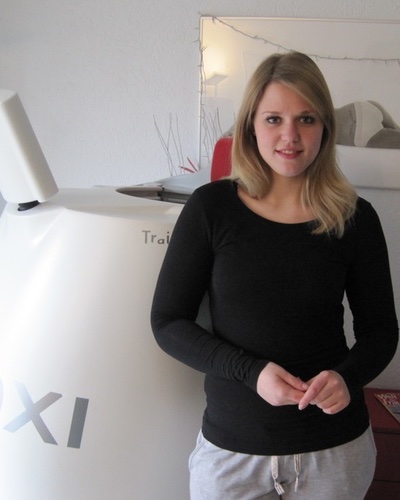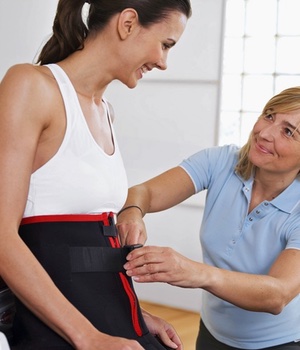 Sign up for your free and non-binding HYPOXI test training!
Experience for "real" how HYPOXI can help you to improve your body feeling  – just book your free training today at an authorised partner close to you.
This is what you get with a free HYPOXI test training:
* Introduction to the HYPOXI-Method and the advantages
* Individual consulting interview with body analysis
* One session trial with a recommended HYPOXI device