"HYPOXI is the best weight loss method I have ever tried."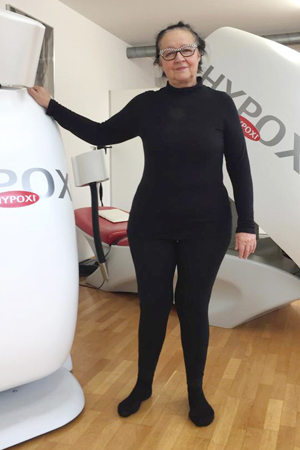 [headline]
Anna H., Austria
"My wish was to regain the figure I always had before and feel fit and vital again. I have achieved all of that!
I am now 13 kilos lighter, and my favourite clothes fit perfectly again. The nutrition for HYPOXI-Training was easy for me to follow, as I like to eat healthy and consciously anyway.
HYPOXI is the best weight loss method I have ever tried. That is also due to Silvia, my HYPOXI-Coach at the HYPOXI-Studio in Dornbirn; she looks after me competently and is very motivating.
She doesn't judge but praises a lot, and with a certain humour, she always keeps the set goal in front of you. So, let's go to the HYPOXI-Training! Maximum success with little effort!"
57,5 cm circumference loss
13 kg weight decrease – from 70 to 57 kg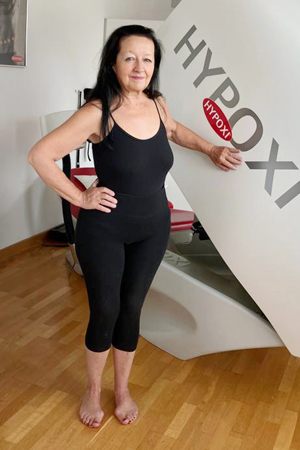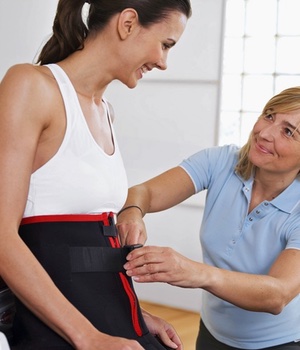 Sign up for your free and non-binding HYPOXI test training!
Experience for "real" how HYPOXI can help you to improve your body feeling  – just book your free training today at an authorised partner close to you.
This is what you get with a free HYPOXI test training:
* Introduction to the HYPOXI-Method and the advantages
* Individual consulting interview with body analysis
* One session trial with a recommended HYPOXI device