HYPOXI opens its next location in Shanghai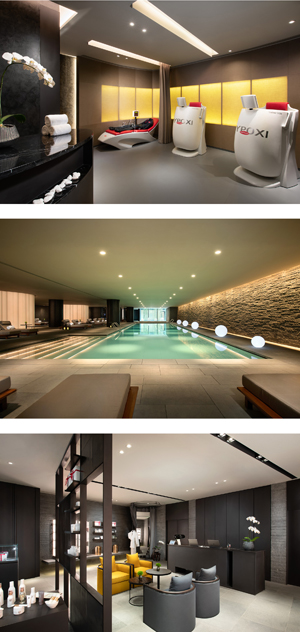 [headline]
After the successful opening of the first HYPOXI-Studio in Shanghai at the Capella just a few months ago, we are pleased to welcome the next addition to the HYPOXI studio network in Shanghai, Mainland China respectively. The new studio is located within the extensive MI XUN SPA which is part of the brand-new The Middle House development.
In order to ensure an unparalleled customer experience the all-new and fully equipped HYPOXI-Studio was designed and implemented in close collaboration with Swire, external designers and HYPOXI alike. The result is a truly tranquil oasis that offers the perfect setting for some 'me time' while shaping your body and firming your skin in an all-natural and sustainable way.
Also, in cooperation with iconic Café Gray Deluxe, there will be tailor-made food and beverage options to choose from, that will compliment to a balanced lifestyle and great results at the same time.
"We are happy to already see a strong, positive response from the market in Shanghai", said Daniel Ridders, Managing Director HYPOXI China. "Located in the bustling Jing'an District of Shanghai and the city's trendy Nanjing West Road, adding this newest studio location for our customers will offer them greater convenience and easy access to their body shaping method of choice."
All location and booking details of the new HYPOXI-Studio Dazhongli can be obtained here as well as a full list of all locations in China on the official HYPOXI China website: http://hypoxi-china.com/en/studio.
Further openings are already planned, so stay tuned.
Corporate Communications
Peter Indinger
Tel.: +43 7667 2151518
E-Mail: p.indinger@hypoxi.com
HYPOXI Produktions- und Vertriebs GmbH
Wildenhag 88
4881 Straß im Attergau
Austria