HYPOXI – worldwide successful for 25 years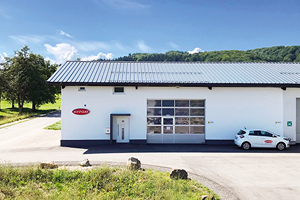 [headline]
The HYPOXI-Method is now known worldwide for targeted and lasting figure-shaping.
25 years ago, Dr Norbert Egger founded his company to revolutionise the body-shaping industry. His idea of combining positive and negative pressure treatment with moderate training brought a breakthrough.
Today, HYPOXI GmbH, based in Straß im Attergau, is the world's leading producer of treatment devices for targeted figure-shaping. In addition, many authorised HYPOXI-Studios have been established in over 50 countries on 5 continents.
Just in time to celebrate the 25th anniversary in June 2023, HYPOXI will present new and further developments in innovative training equipment. Like many other companies, HYPOXI also used the time of the pandemic to set up new and more efficient structures in production and sales.
With new accents in the future is the motto! The close cooperation with the distribution partners and the authorised HYPOXI-Studios is the basis for success!
Corporate Communications
Peter Indinger
Tel.: +43 7667 2151518
E-Mail: p.indinger@hypoxi.com
HYPOXI Produktions- und Vertriebs GmbH
Wildenhag 88
4881 Straß im Attergau
Austria