Live at FIBO – An innovation by HYPOXI for legal performance increase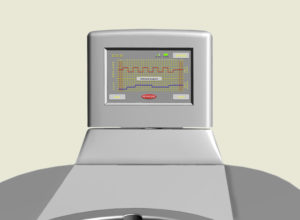 [headline]
The so-called "Barotraining" is a unique method to increase performance in work, sports and leisure by an extremely fast recovery and shortened rehabilitation time after injuries.
The HRV-controlled regeneration training improves the oxygen supply to the muscles and ensures an extremely rapid degradation of toxins, lactate and stress hormones.
A proven method and an increasingly important topic for experts in fitness, sports and health, applicable from stressed businesspeople to top athletes.

Corporate Communications
Peter Indinger
Tel.: +43 7667 2151518
E-Mail: p.indinger@hypoxi.com
HYPOXI Produktions- und Vertriebs GmbH
Wildenhag 88
4881 Straß im Attergau
Austria