"Beautyful and slender in my wedding dress"
[headline]
Natalia B., Slovakia
"Three years ago, I was ill and underwent hormone therapy. Because of this, I gained over 20 kg which unfortunately I've not been able to get rid of with a healthy diet only.
I was extremely unhappy, as I really wanted to be beautiful and slim for my wedding. Then, a friend recommended the Aktiv Fit HYPOXI-Studio in Bratislava. Without hesitation, I made an appointment. After each HYPOXI-Training I felt 'lighter'. Before my wedding, I didn't have that much time, but after 14 treatments I successfully lost 10.4 kg. I'm so thankful it worked.
At the studio I was always cared for and mentally supported, which helped such a lot.
I can recommend the HYPOXI-Method to anyone. The training is not exhausting, it's simply fun.
Thank you so much. My dream has been fulfilled!"
55.4 cm circumference loss
10.4 kg weight decrease
14 treatments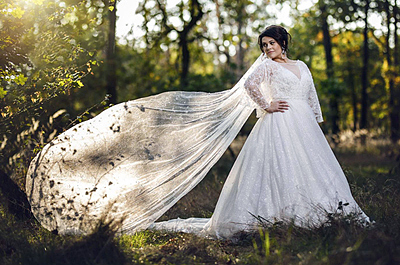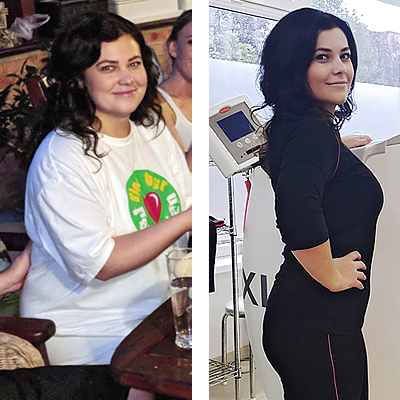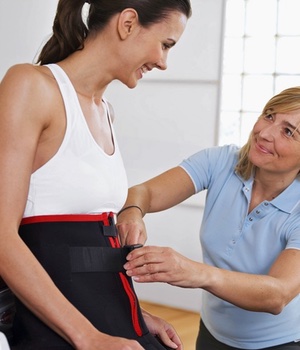 Sign up for your free and non-binding HYPOXI test training!
Experience for "real" how HYPOXI can help you to improve your body feeling  – just book your free training today at an authorised partner close to you.
This is what you get with a free HYPOXI test training:
* Introduction to the HYPOXI-Method and the advantages
* Individual consulting interview with body analysis
* One session trial with a recommended HYPOXI device