HYPOXI-Studio Chiswick, London celebrates 4th Birthday with a move just down the street to much larger premises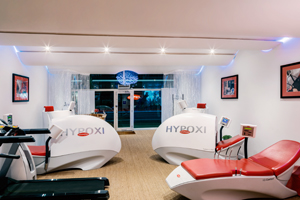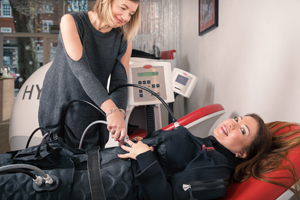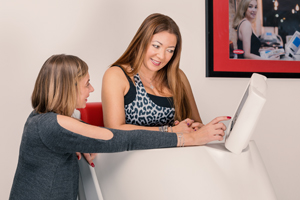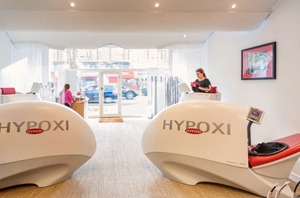 [headline]
"At thirty, my body started to change and I started to gain weight. I became more and more unhappy with myself. I came to 67-68 kg (UK 14 / DE 40 dress size) and did not feel well in my skin anymore.
At that time, I worked as a prison officer at Wormwood Scrubs, dealing with the prisoners on a daily basis. The stressful and demanding work prevented regular meals, which greatly contributed to my weight gain.
I discovered HYPOXI in August 2013 and decided to give it a go. I was extremely committed and strictly followed all nutritional guidelines. The appointment-based program proved to be exactly what I needed to feel motivated as hard-core PT sessions are not my thing at all.
Back from my holidays at work, I noticed first results on my return to work as my uniform trousers became much looser. complements from friends also contributed to my motivation. Before, I was at my limit, now I was at the turning point.
Within 6 weeks I lost about 7 kg (dress size UK 8/10 / DE 34/36). And not only that, my lower body came back into shape; I lost fat just at the problem areas such as stomach, buttocks and legs. At that point I made a decision to have my own HYPOXI-Studio to spread the HYPOXI fame.
I feel confident in my skin and I want to help others to feel just as good. I also suffered for a long time with low self-esteem and know how difficult it is to get out of it. I'm there for my clients; my motivation is always my customer. It fills me with great satisfaction to see their growth both physically and emotionally.
After 4 years of sharing premises with other businesses, I finally moved to my new, much bigger, luxurious studio with double the number of machines. In the near future, I will also be providing more services for both body and mind."
Dorota Zelazny
HYPOXI-Studio Chiswick, London (UK)
Corporate Communications
Peter Indinger
Tel.: +43 7667 2151518
E-Mail: p.indinger@hypoxi.com
HYPOXI Produktions- und Vertriebs GmbH
Wildenhag 88
4881 Straß im Attergau
Austria